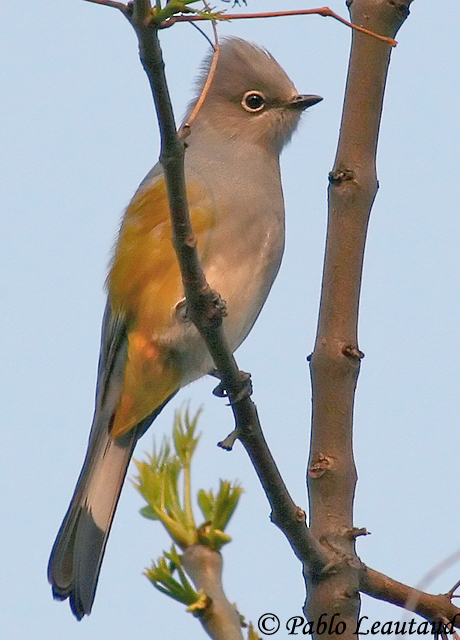 The Gray Silky-Flycatcher is a relative of the Phainopepla, the rather unusual bird found in the American Southwest. The Gray Silky-Flycatcher, however, is only a very rare vagrant to the United States, with a handful of sightings in southern Texas, as well as in California. They are normally found in Mexico, with a range that also extends just into northern Guatemala. Much like the Phainopepla, Gray Silky-Flycatchers feed heavily on berries, and can often be found in small foraging groups in areas with heavy berry crops. Those found in the United States have been stray individuals, however.
Habitat:
Found in montane pine and pine oak forests in their normal range in Mexico.
Diet:
Feeds on fruits and berries, as well as insects and spiders.
Behavior:
Usually forages in pairs, or in small groups. When feeding, they are often found in the mid- to upper-stories of woodland canopies.
Nesting:
Builds a cup-shaped nest, and the female lays 2 eggs. The female alone incubates the eggs. When the eggs hatch, both parents help tend to and feed the young, who leave the nest after about 25 days.
Song:
The song of a Gray Silky-Flycatcher is a series of mellow warbled clucking notes.
Migration:
Considered a permanent resident throughout their range. Some birds may move short distances to lower elevations for the winter months, however.