Baltimore Oriole
Photo of the Week (May 27th, 2018)
(archive photos of the week here)
At some point I HAD to put a Baltimore Oriole as the Photo of the Week. It's been such an incredible year for them in my yard, as I've seen up to a dozen in my back yard at one time!! The pace of yard visits has slowed as the weather has warmed, but they're still coming regularly to my jelly and orange feeder. It's such a brilliant splash of color when they visit...one of my favorite birds to have hanging around the house! Photo taken a week or two ago in our back yard, with this gorgeous male hanging out on the shepherd's hook that holds up the feeder.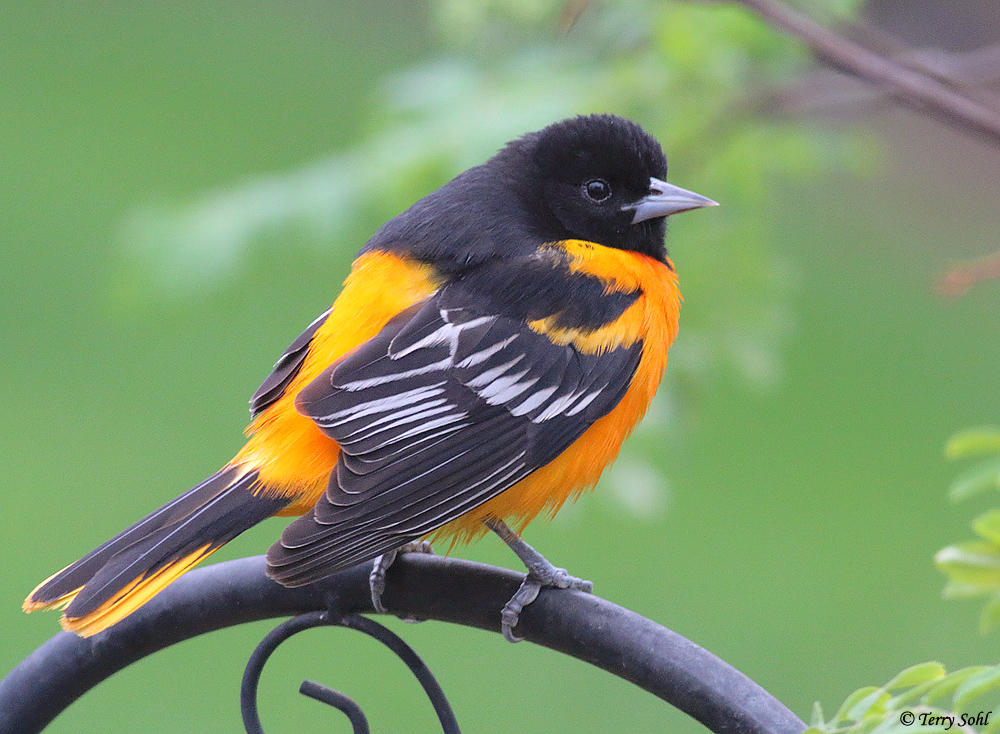 Prints of this photo are available through the following ordering dialogue.

Includes option for mounting print on foam-core or other backing material


Note I MUST have a photo name, or a copy of this page's URL in the 2nd space.

Example (Option) #1 - Enter "Red-tailed Hawk 1"
Example (Option) #2 - Enter "https://www.sdakotabirds.com/species_photos/red_tailed_hawk_1.htm"


All photos copyrighted! Click for information on commerical usage, or usage for other personal purposes.
Use the following Google dialogue to search this South Dakota Birds and Birding site:
Custom Search
SOUTH DAKOTA BIRDS AND BIRDING - LOCATIONS OF WEBSITE VISITORS
Please mail any comments/suggestions/additional links for this page to: Terry L. Sohl