Swamp Sparrow
Photo of the Week (October 29th, 2017)
(archive photos of the week here)
I believe this is the 3rd week in a row I'm showing a "LBJ" (little brown job) as the photo of the week. At this time of year, beggars can't be choosers! The number of species still hanging around is ever dwindling. Here a chilly Swamp Sparrow is hanging out amongst the cattails, probably wondering why the hell he hasn't moved much further south already.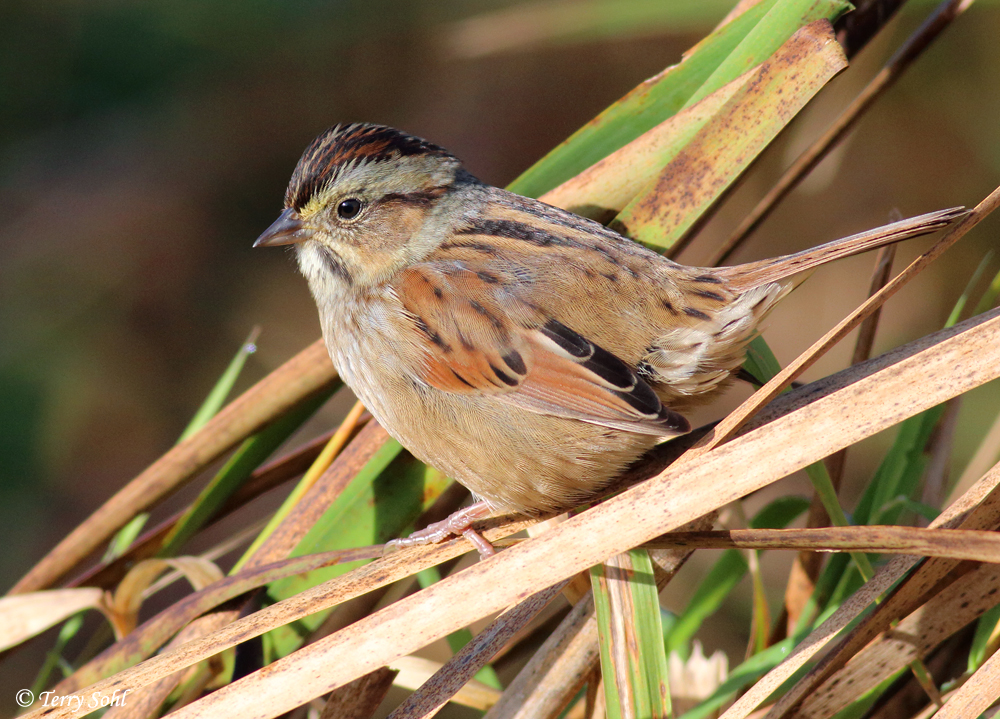 Prints of this photo are available through the following ordering dialogue.

Includes option for mounting print on foam-core or other backing material


Note I MUST have a photo name, or a copy of this page's URL in the 2nd space.

Example (Option) #1 - Enter "Red-tailed Hawk 1"
Example (Option) #2 - Enter "https://www.sdakotabirds.com/species_photos/red_tailed_hawk_1.htm"


All photos copyrighted! Click for information on commerical usage, or usage for other personal purposes.
Use the following Google dialogue to search this South Dakota Birds and Birding site:
Custom Search
SOUTH DAKOTA BIRDS AND BIRDING - LOCATIONS OF WEBSITE VISITORS
Please mail any comments/suggestions/additional links for this page to: Terry L. Sohl