Common Redpoll
Photo of the Week (December 3rd, 2017)
(archive photos of the week here)
A month ago, we had 3 surprise visitors in our yard, when 3 Common Redpolls showed up at our thistle/niger feeder. I didn't get any good photos of them, but didn't think much of it. It was the very start of the cold weather, and if Redpolls were already showing up, I figured they'd stay for much of the winter. WRONG!! I didn't see them again in our yard...until this week. I looked out our kitchen window, and to my surprise saw at least 20 foraging in a paper birch, right outside our kitchen window! They really love the catkins on the paper birch, as do other finch species. This time I did make sure to get many photos, including this one. Here's hoping this time they DO stay for much of the winter!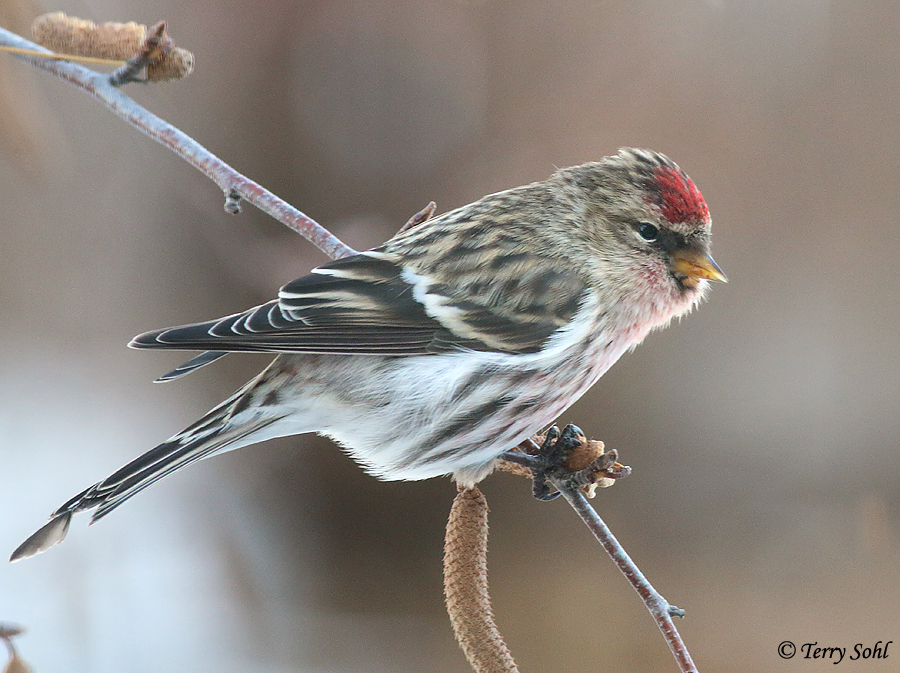 | | | | | |
| --- | --- | --- | --- | --- |
| | | | | |
Prints of this photo are available through the following ordering dialogue.

Includes option for mounting print on foam-core or other backing material


Note I MUST have a photo name, or a copy of this page's URL in the 2nd space.

Example (Option) #1 - Enter "Red-tailed Hawk 1"
Example (Option) #2 - Enter "https://www.sdakotabirds.com/species_photos/red_tailed_hawk_1.htm"


All photos copyrighted! Click for information on commerical usage, or usage for other personal purposes.
Use the following Google dialogue to search this South Dakota Birds and Birding site:
Custom Search
SOUTH DAKOTA BIRDS AND BIRDING - LOCATIONS OF WEBSITE VISITORS
Please mail any comments/suggestions/additional links for this page to: Terry L. Sohl