Red-tailed Hawk
Photo of the Week (October 8th, 2017, 2017)
(archive photos of the week here)
Wild birds aren't supposed to do this. At least they don't do it very often. I came across a beautiful pair of Red-tailed Hawks just west of Sioux Falls. They were both perched on adjacent fence posts when I approached, as as most birds do when you get close, they flew and started to move away. But then something curious happened...they both banked back towards my spot on the road, and started circling me. It was a kind of curiosity I don't see very often from wild raptors around here, but for a good 3 or 4 minutes they lazily circled near my position. It was obvious I was the object of their interest, given that in several photos, their heads are turned at awkward angles, looking straight into the camera. Fun experience, and one that certainly lends itself to getting a lot of very nice raptor-in-flight photos such as this!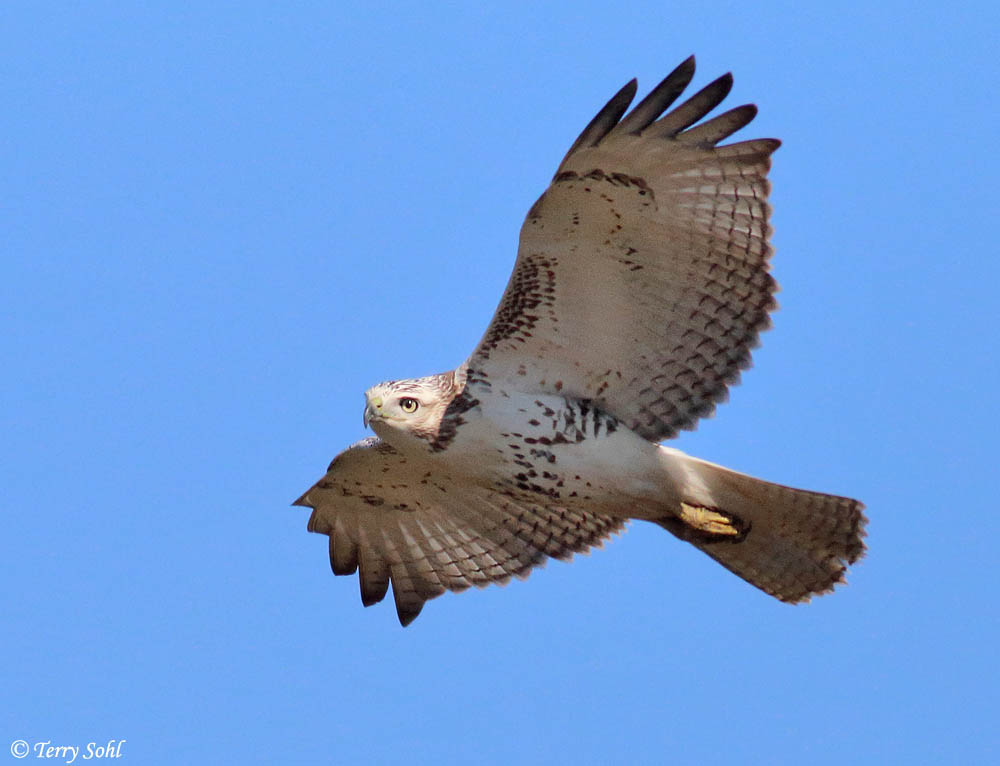 | | | | | |
| --- | --- | --- | --- | --- |
| | | | | |
Prints of this photo are available through the following ordering dialogue.

Includes option for mounting print on foam-core or other backing material


Note I MUST have a photo name, or a copy of this page's URL in the 2nd space.

Example (Option) #1 - Enter "Red-tailed Hawk 1"
Example (Option) #2 - Enter "https://www.sdakotabirds.com/species_photos/red_tailed_hawk_1.htm"


All photos copyrighted! Click for information on commerical usage, or usage for other personal purposes.
Use the following Google dialogue to search this South Dakota Birds and Birding site:
Custom Search
SOUTH DAKOTA BIRDS AND BIRDING - LOCATIONS OF WEBSITE VISITORS
Please mail any comments/suggestions/additional links for this page to: Terry L. Sohl