Saffron Finch
Photo of the Week (July 30th, 2017)
(archive photos of the week here)
Something a wee bit different for photo of the week! My family and I spent 10 wonderful days on Hawai'i, enjoying the wonderful diversity the "Big Island" has to offer. In terms of habitats and birds, there certainly is an interesting variety! There are many beautiful, brightly colored birds on the islands, but alas, a majority of birds are now introduced species. That includes the Saffron Finch shown here, a bird that's native to parts of South America. They're somewhat poorly named, as this "finch" is actually a tanager species. Taken on July 28th, 2017 on the western side of Hawai'i.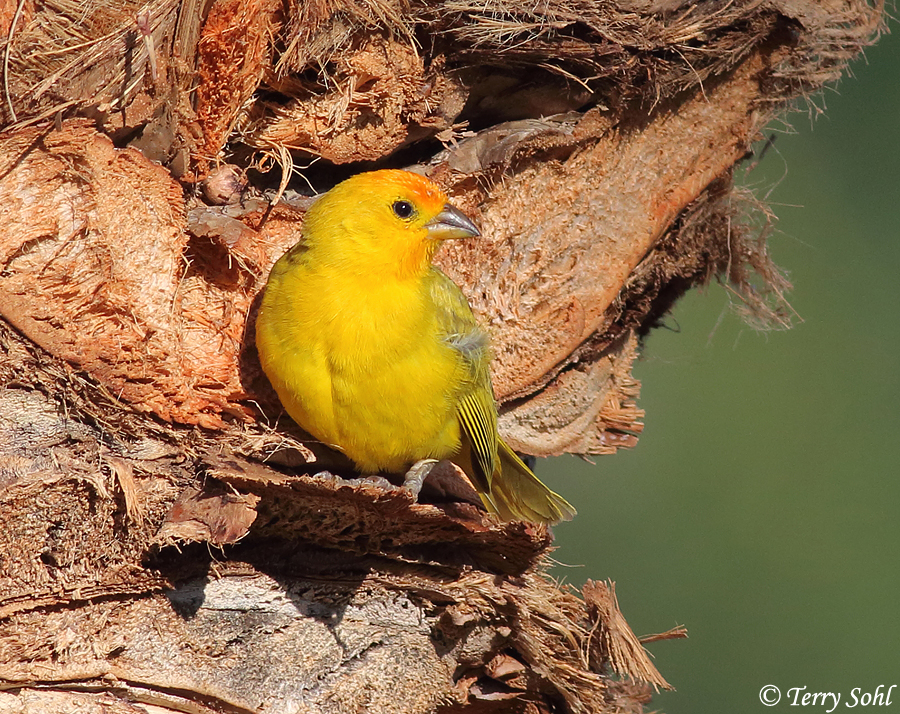 Prints of this photo are available through the following ordering dialogue.

Includes option for mounting print on foam-core or other backing material


Note I MUST have a photo name, or a copy of this page's URL in the 2nd space.

Example (Option) #1 - Enter "Red-tailed Hawk 1"
Example (Option) #2 - Enter "https://www.sdakotabirds.com/species_photos/red_tailed_hawk_1.htm"


All photos copyrighted! Click for information on commerical usage, or usage for other personal purposes.
Use the following Google dialogue to search this South Dakota Birds and Birding site:
Custom Search
SOUTH DAKOTA BIRDS AND BIRDING - LOCATIONS OF WEBSITE VISITORS
Please mail any comments/suggestions/additional links for this page to: Terry L. Sohl