Spotted Sandpiper
Photo of the Week (June 11th, 2017)
(archive photos of the week here)
It's early June, the migrants have all pushed through, and for the next few months we'll be enjoying our summer residents. Shorebirds are a great deal of fun in migration, but we don't have many at all that hang around for the summer. One of the few that does are Spotted Sandpipers. They seem pretty adaptable, as I've found them in all kinds of aquatic habitats. Here, a pair had decided to set up shop for the summer along a flooded ditch in Lincoln County.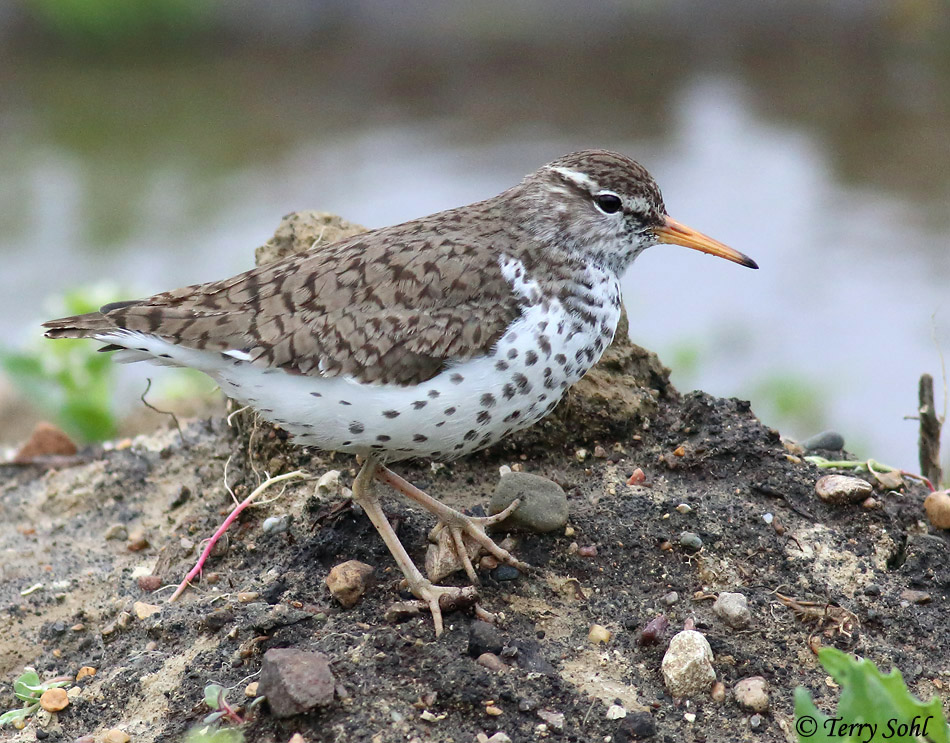 Prints of this photo are available through the following ordering dialogue.

Includes option for mounting print on foam-core or other backing material


Note I MUST have a photo name, or a copy of this page's URL in the 2nd space.

Example (Option) #1 - Enter "Red-tailed Hawk 1"
Example (Option) #2 - Enter "https://www.sdakotabirds.com/species_photos/red_tailed_hawk_1.htm"


All photos copyrighted! Click for information on commerical usage, or usage for other personal purposes.
Use the following Google dialogue to search this South Dakota Birds and Birding site:
Custom Search
SOUTH DAKOTA BIRDS AND BIRDING - LOCATIONS OF WEBSITE VISITORS
Please mail any comments/suggestions/additional links for this page to: Terry L. Sohl