Hudsonian Godwit
Photo of the Week (April 23rd, 2017)
(archive photos of the week here)
It's still a bit early for many of the songbirds to be arriving or migrating through, so when I went out this weekend, I wanted to focus on migratory shorebirds. We get such a wonderful variety of shorebirds in the spring, and it's always a bit exciting not knowing what you may come across. I headed to the western part of Minnehaha County where there are a number of wetlands that often hold shorebirds in the spring, depending upon water levels. One of these is Weisensee Slough. While there last week there weren't many shorebirds, but the water levels were perfect for shorebirds, with broad expanses of shallow water available. What a difference a week makes! On this day (April 23rd), there were many hundreds of shorebirds milling about the shallows.
I have a "chair" blind I use in situations like this (see photo at the bottom). I set it up right next to the shore, and while the birds all fly away while I'm setting it up, they eventually forget about the guy inside and come trickling back. I had an absolute BLAST on this day, sitting in the blind for over three hours while a whirlwind of shorebird activity occurred around me. That included more Hudsonian Godwits than I've ever seen before in one place. Here's a shot of a beautiful male coming in for a landing.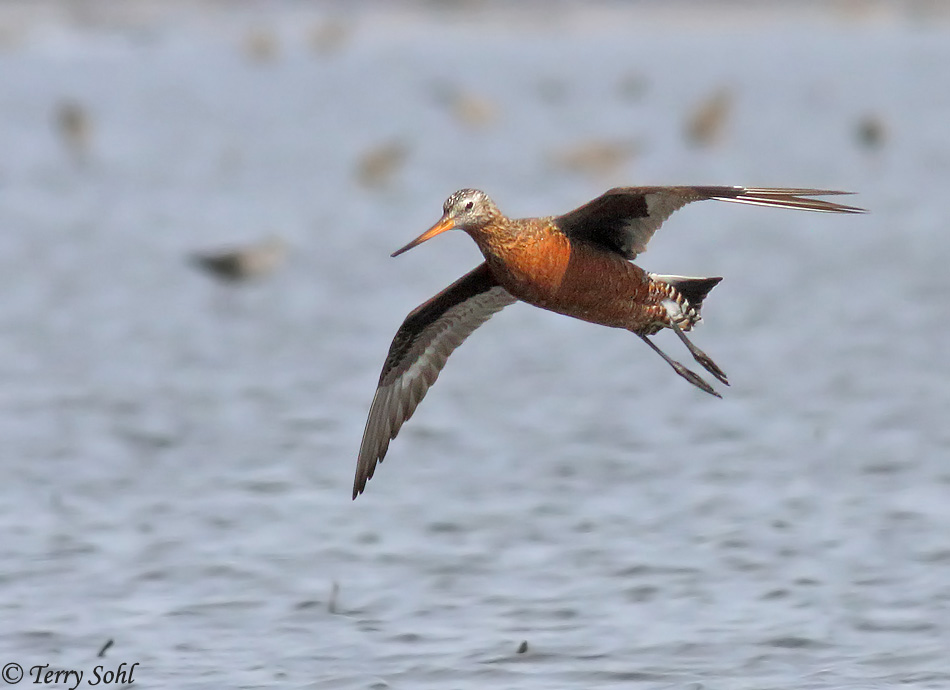 Below is a photo of the chair blind I use sometimes to camouflage myself. A birding friend happened by while I was in it and took this photo. It's actually pretty comfy sitting inside (there's even a drink holder if you so desire!), and as you can see by all the shorebirds RIGHT by the blind itself, it's a very effective means of getting close to birds for photography.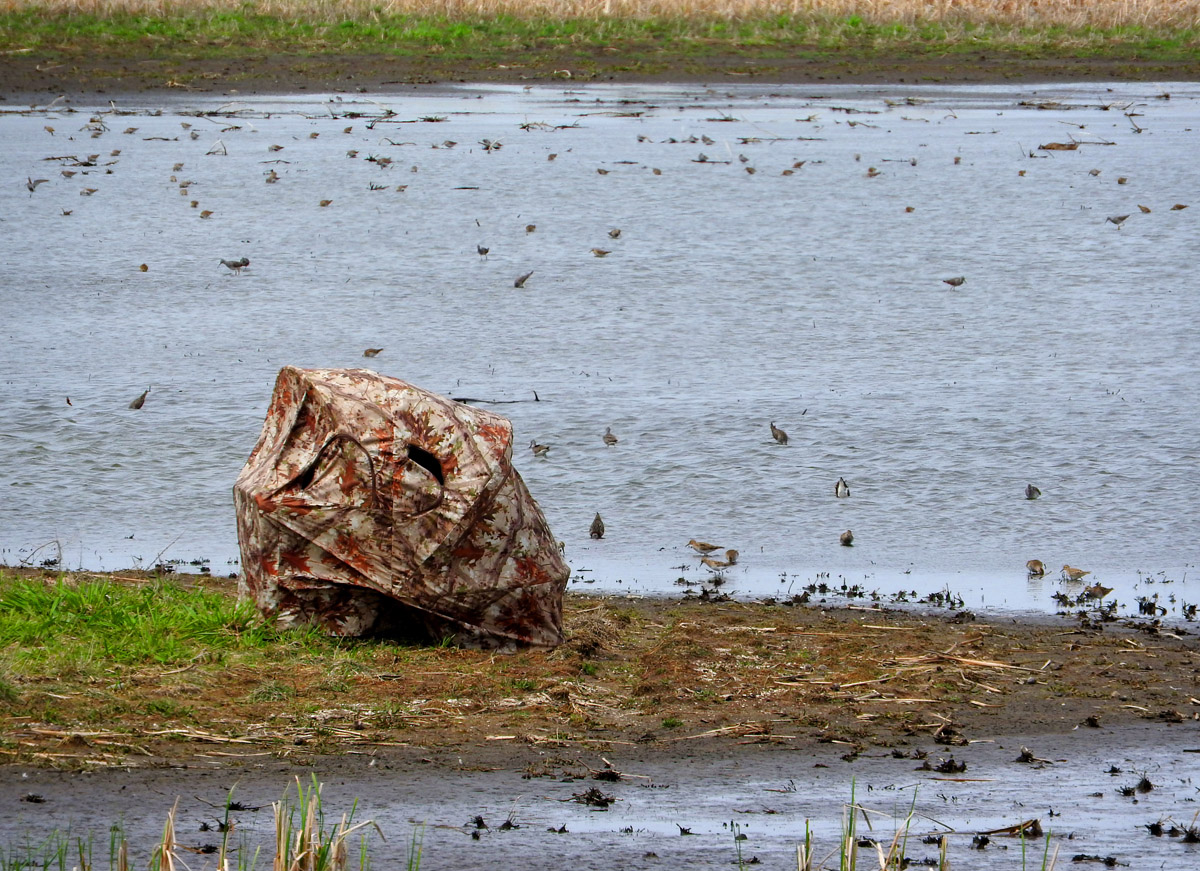 Prints of this photo are available through the following ordering dialogue.

Includes option for mounting print on foam-core or other backing material


Note I MUST have a photo name, or a copy of this page's URL in the 2nd space.

Example (Option) #1 - Enter "Red-tailed Hawk 1"
Example (Option) #2 - Enter "https://www.sdakotabirds.com/species_photos/red_tailed_hawk_1.htm"


All photos copyrighted! Click for information on commerical usage, or usage for other personal purposes.
Use the following Google dialogue to search this South Dakota Birds and Birding site:
Custom Search
SOUTH DAKOTA BIRDS AND BIRDING - LOCATIONS OF WEBSITE VISITORS
Please mail any comments/suggestions/additional links for this page to: Terry L. Sohl