Rough-legged Hawk
Buteo lagopus
Rough-legged Hawks may only be around South Dakota for a few months during the winter, but I believe I have more photos of this species than any other raptor. It's mostly a matter of the sheer numbers of birds that can be around the central part of the state in winter. It's not unusual to see 50 or more Rough-legged Hawks on a day's driving in the area. Here's a Rough-legged Hawk just as he's taking flight from a fence post, giving the photographer a bit of a stare as he takes off.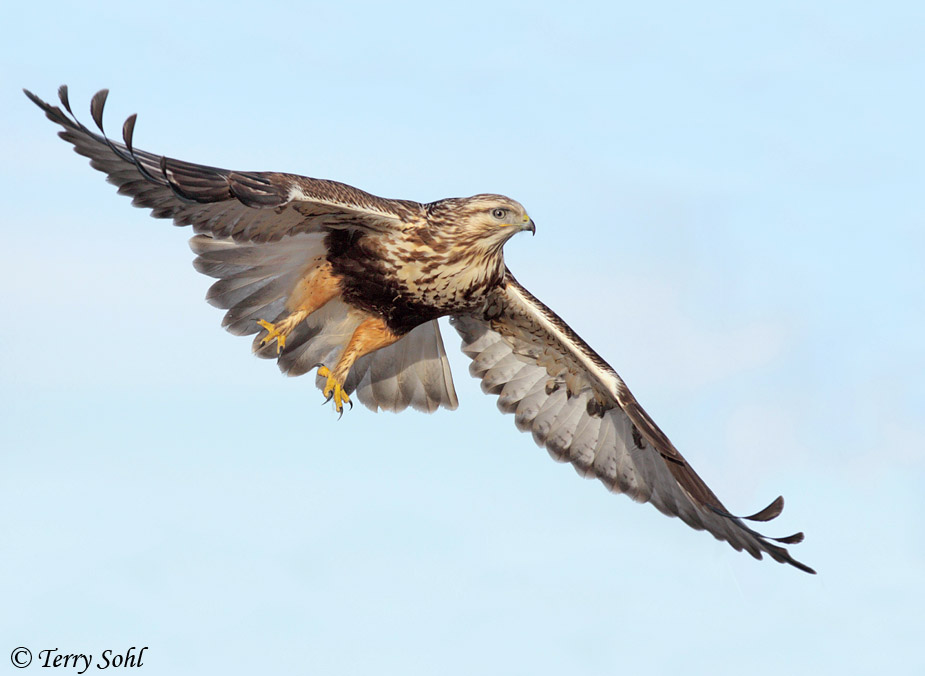 Click here for more information on this species
Prints of this photo are available through the following ordering dialogue.

Includes option for mounting print on foam-core or other backing material


Note I MUST have a photo name, or a copy of this page's URL in the 2nd space.

Example (Option) #1 - Enter "Red-tailed Hawk 1"
Example (Option) #2 - Enter "https://www.sdakotabirds.com/species_photos/red_tailed_hawk_1.htm"

All photos copyrighted! Click for information on commerical usage, or usage for other personal purposes.
Use the following Google dialogue to search this South Dakota Birds and Birding site:
Custom Search
SOUTH DAKOTA BIRDS AND BIRDING - LOCATIONS OF WEBSITE VISITORS
Please mail any comments/suggestions/additional links for this page to: Terry L. Sohl