Long-horned Bee
Eucerini mellisodes

I had never shot any true macro until July, 2015, when I bought a nice Canon macro lens. I still primarily shoot birds, but that lens has certainly opened up the photographic possibilities for me. What I've loved about the macro lens is that it's something you can easiliy do right in your back yard. Yes, we also have birds in our back yard, but the variety is quite typical for a suburban setting. The variety is quite limited. With macro, there's seemingly an infinite set of possibilities just in your back yard, and not just insects. This is one of my first macro photos, of a Long-horned Bee. Another thing shooting macro does...opens your eyes to the beauty of little creatures such as this.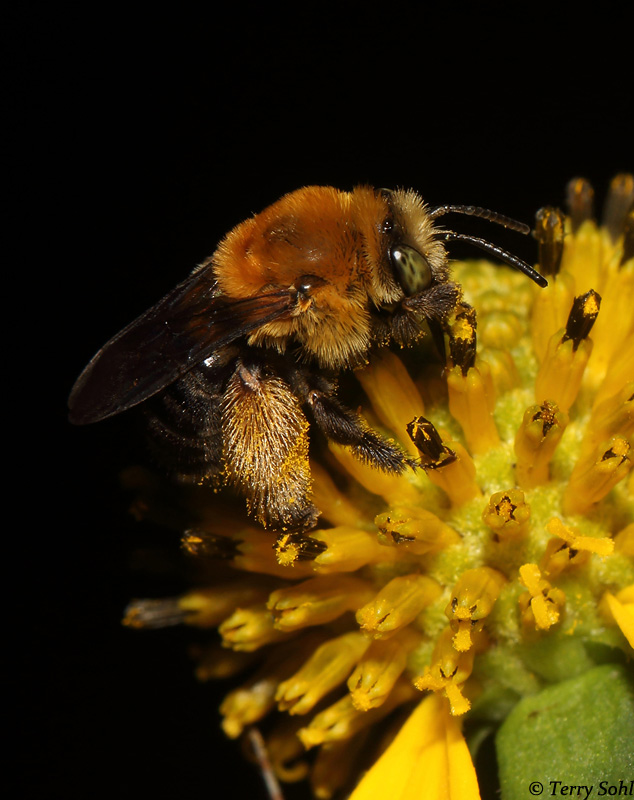 Prints of this photo are available through the following ordering dialogue.

Includes option for mounting print on foam-core or other backing material


Note I MUST have a photo name, or a copy of this page's URL in the 2nd space.

Example (Option) #1 - Enter "Red-tailed Hawk 1"
Example (Option) #2 - Enter "https://www.sdakotabirds.com/species_photos/red_tailed_hawk_1.htm"

All photos copyrighted! Click for information on commerical usage, or usage for other personal purposes.
Use the following Google dialogue to search this South Dakota Birds and Birding site:
Custom Search
SOUTH DAKOTA BIRDS AND BIRDING - LOCATIONS OF WEBSITE VISITORS
Please mail any comments/suggestions/additional links for this page to: Terry L. Sohl