South Dakota Birds and Birding - Home Page
South Dakota Birding"Hotspot"
Gavin's Point Dam Area
Photo Location#2 -- Lake Yankton
Lake Yankton is one of the best spots in the area to look for waterfowl, including the possibility of some oddballs for the state. This is where I have seen Long-tailed Ducks and White-winged Scoters. There are often Bald Eagles around (late fall through early spring), and Osprey as well (usually in the fall). There some great forested habitat on the east side of the lake (Chief White Crane Recreation Area), and some areas of very nice wetland vegetation in areas as well. The northwestern part of the lake often has open water in the winter, and is a great spot to look for overwintering waterfowl.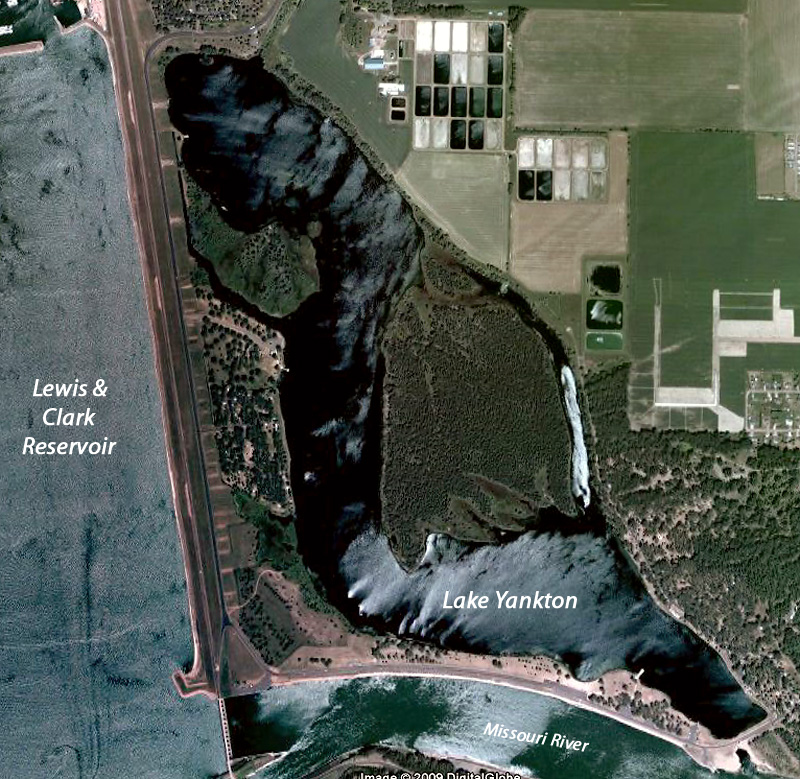 Use the following Google dialogue to search this South Dakota Birds and Birding site:
Custom Search
SOUTH DAKOTA BIRDS AND BIRDING - LOCATIONS OF WEBSITE VISITORS
Please mail any comments/suggestions/additional links for this page to: Terry L. Sohl