Long-eared Owl Photo

This photo was taken on November 12th, 2007 at the Big Sioux Recreation Area near Brandon. Lots of them around at this time, but finding one out in the open, on a deciduous tree? This was the only one. Every other one was perched in a cedar, spruce, or pine. Taken with Canon 20D, 400 5.6L.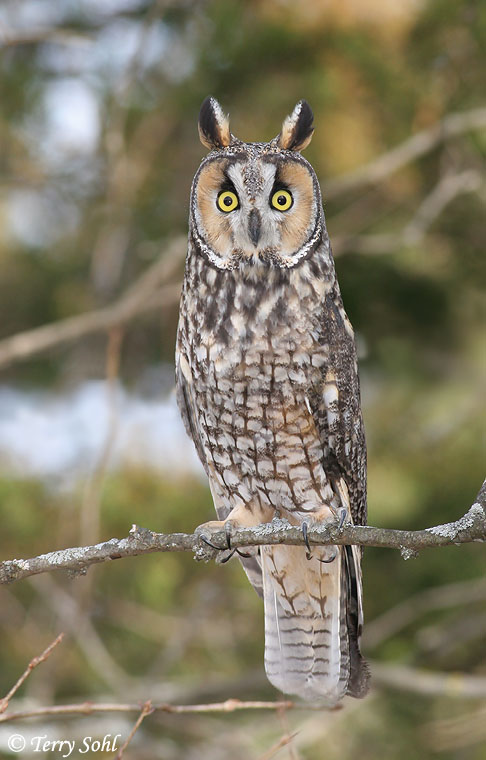 Prints of this photo are available through the following ordering dialogue.

Includes option for mounting print on foam-core or other backing material


Note I MUST have a photo name, or a copy of this page's URL in the 2nd space.

Example (Option) #1 - Enter "Red-tailed Hawk 1"
Example (Option) #2 - Enter "https://www.sdakotabirds.com/species_photos/red_tailed_hawk_1.htm"


All photos copyrighted! Click for information on commerical usage, or usage for other personal purposes.
Use the following Google dialogue to search this South Dakota Birds and Birding site:
Custom Search
SOUTH DAKOTA BIRDS AND BIRDING - LOCATIONS OF WEBSITE VISITORS
Please mail any comments/suggestions/additional links for this page to: Terry L. Sohl